Dr. Gary Clayman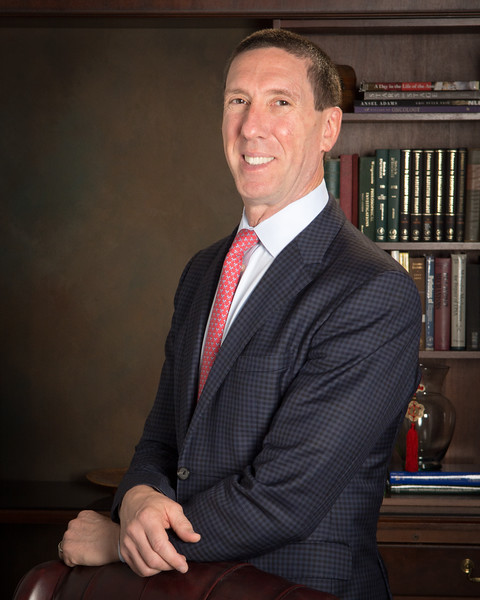 Dr. Gary Clayman is one of the most experienced thyroid surgeons and arguably the most experienced thyroid cancer surgeon in the world. Dr. Clayman is a fellow of the American College of Surgeons and the American Head and Neck Society. For the past 30 years, Dr. Clayman was the leading head and neck thyroid surgeon at the University of Texas M.D. Anderson Cancer Center where he served as the Distinguished Chair of Head and Neck Surgery and the Chief of Head and Neck Endocrine Surgery since 2003. Dr. Clayman has limited his practice to thyroid and thyroid cancer surgery for more than 26 years.
Dr. Clayman has performed more than six hundred thyroid cancer operations per year for over twenty-six years among patients ranging from 6 months to 100+ years of age. Nearly half of Dr. Clayman's patients have undergone failed initial surgery for their thyroid cancer by another surgeon or have recurrent, persistent, or aggressive thyroid cancer. Over the past four years, Dr. Clayman has performed over 800 thyroid operations per year. If it pertains to thyroid surgery or thyroid cancer, there is likely nothing that he hasn't seen. Dr. Clayman has also written the Atlas of Head and Neck Surgery which is used by residents and fellows across the globe in their endocrine surgery training. What patients say about their surgeons is also important. See our reviews and 5 star ratings on Healthgrades as well as our many reviews on Google. Dr. Clayman and our surgeons at the Clayman Thyroid Center are very high volume surgeons. All that we do is thyroid surgery at a level of safety and quality that is without competitors. Many describe "high volume surgeons" as more than 100 operations per year. Although we care for our patients so that they feel like they are our only patients, Dr. Clayman cares for more than this "high volume" classification in almost every month, not in one year. Volume in thyroid surgery predicts lack of complications in thyroid surgery and cure of thyroid cancer, not achieved by lower volume surgeons. To our knowledge, no other thyroid surgeons in the United States have similar experience.
Dr. Clayman left the University of Texas M. D. Anderson Cancer Center in the fall of 2016 to form the Clayman Thyroid Center in Tampa, Florida. Dr Clayman now serves as the Director of Thyroid Institute at The Hospital for Endocrine Surgery where the Clayman Thyroid Center and Scarless Thyroid Center are both found. The Hospital for Endocrine Surgery also includes the Norman Parathyroid Center -- the world's number one center for parathyroid surgery, and The Carling Adrenal Center, the world's number one center for adrenal surgery. Dr Clayman has helped establish the first interdisciplinary institute dedicated solely to the evaluation and surgical management of thyroid cancer and thyroid diseases.
Dr Clayman is a member of more than 22 prestigious medical societies including the American Association of Endocrine Surgeons, Fellow of the American College of Surgeons, American Head and Neck Society, American Thyroid Association, American Association of Clinical Endocrinology, American Society of Clinical Oncology, International Association of Endocrine Surgeons, American Association for Cancer Research, American Academy of Otolaryngology and Head and Neck Surgery, and the Alpha Omega Alpha medical honor society. Dr. Clayman has received some 35 honors and awards over his career. He has been named to America's Top Doctors for 19 consecutive years and Best Doctors in America for 18 consecutive years. For his entire career, he has been extensively funded through the National Cancer Institute and National Institute of Health (NIH) in his pursuit of a greater understanding of the genetic events that regulate thyroid cancers. He has 5 current patents and has published more than 217 peer reviewed publications. He has published 35 books chapters and books. His book, The Atlas of Head and Neck Surgery, published in 2011, is considered the standard in training of resident and fellows in head and neck endocrine surgery. Dr. Clayman serves on the editorial board of 8 scholarly journals. A full copy of Dr Clayman's curriculum vitae (resume) is available here.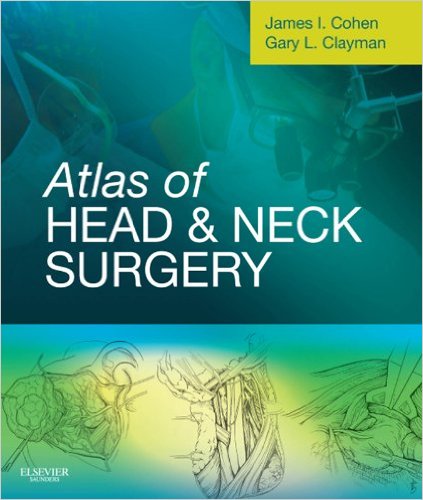 Dr. Clayman has lectured nationally and internationally on the topic of surgical management of thyroid cancer from minimally invasive to aggressive thyroid cancer and the evaluation and management of recurrent or persistent thyroid cancer. He has been invited to speak at the American College of Surgeons, American Thyroid Association, American Head and Neck Society, and the American Association of Clinical Endocrinologists on many occasions. He developed and maintained the course in Current Concepts in Thyroid and Parathyroid Disease since 2003 which is attended nationally by surgeons and endocrinologists, alike. Dr. Clayman has never had a malpractice claim in his entire career. Dr. Clayman is married to his wife, Miky and has three incredible children ages 25, 19, and 10.
Dr. Rashmi Roy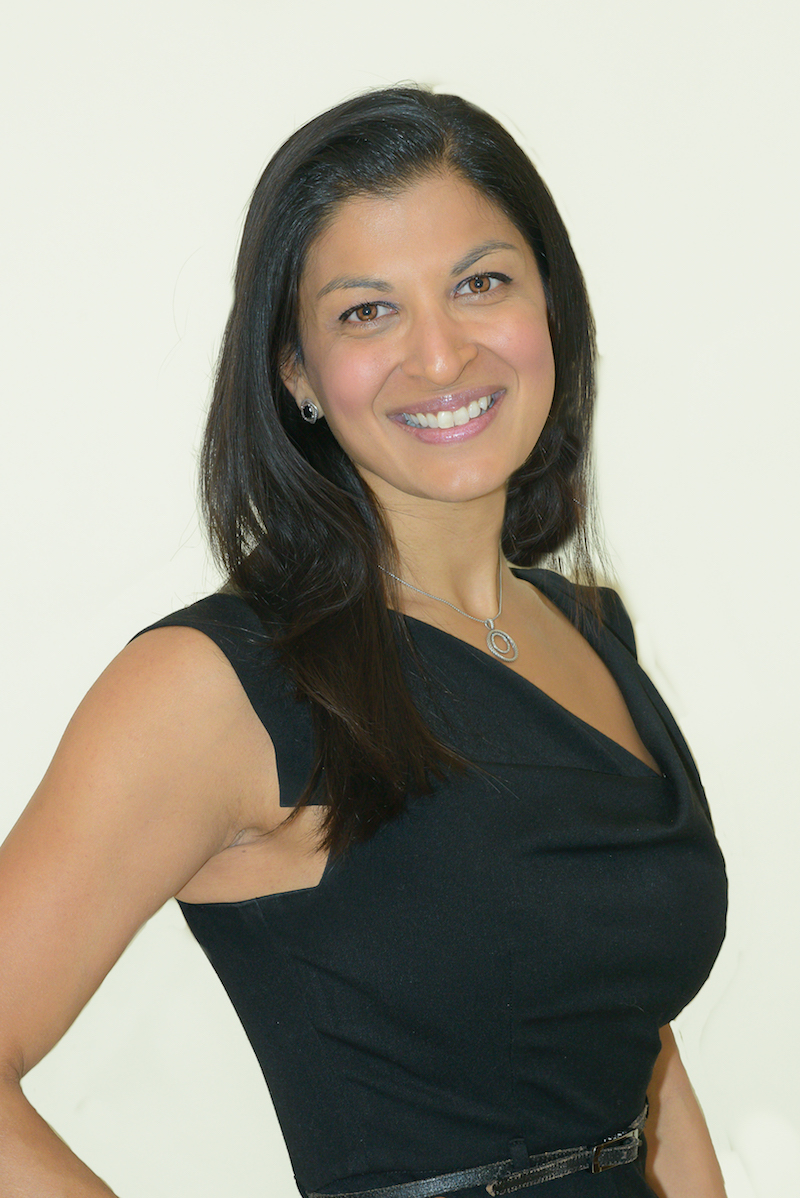 Dr. Rashmi Roy is unquestionably one of the most experienced thyroid surgeons in the U. S. performing more thyroid surgery and thyroid cancer operations than any other surgeons in the country. As in all of our surgeons, Dr. Roy only performs thyroid surgery with the highest cure rates and lowest complication rates. She was born and raised in Long Island, New York. She attended The Johns Hopkins University in Baltimore, MD where she graduated with honors in 2001. Dr. Roy then returned to New York, where she received her medical degree from New York Medical College in 2005. She went on to complete a 5-year residency in General Surgery at New York Presbyterian Hospital - Columbia University Medical Center.
During her residency, Dr. Roy became extremely interested in thyroid surgery and very involved with clinical research in the field of thyroid cancer. After completing her general surgical residency, she returned to The Johns Hopkins Hospital for a 1-year fellowship in Endocrine Surgery. Dr. Roy published her ongoing research on thyroid cancer in surgical journals, presented her work at national meetings, and authored several chapters in the field of Endocrine Surgery.
Since 2011, Dr. Roy lead the thyroid surgery program at Penn Medicine – Princeton Medical Center in Princeton, NJ. She had a thriving, very high volume thyroid surgery practice where she provided the highest level of care to her patients. She also served as an Assistant Professor in Surgery at the Rutgers-Robert Wood Johnson Medical School. Dr. Roy served as the Chair of the Cancer Committee at the Princeton Medical Center.
Dr. Roy's passion and expertise are in the pathophysiology and surgical techniques of the thyroid. After 7 years of practice, she decided to join The Clayman Thyroid Surgery and Thyroid Cancer Center to help provide the highest caliber care to patients in need of thyroid surgery.
Dr. Roy is a board-certified surgeon by the American Board of Surgery (ABS) and is a Fellow of the American College of Surgeons (FACS). She is a very active member of the American Association of Endocrine Surgeons (AAES). Dr. Roy and her husband, Clint have a child born in January 2018.
Dr. Nathaniel J. Walsh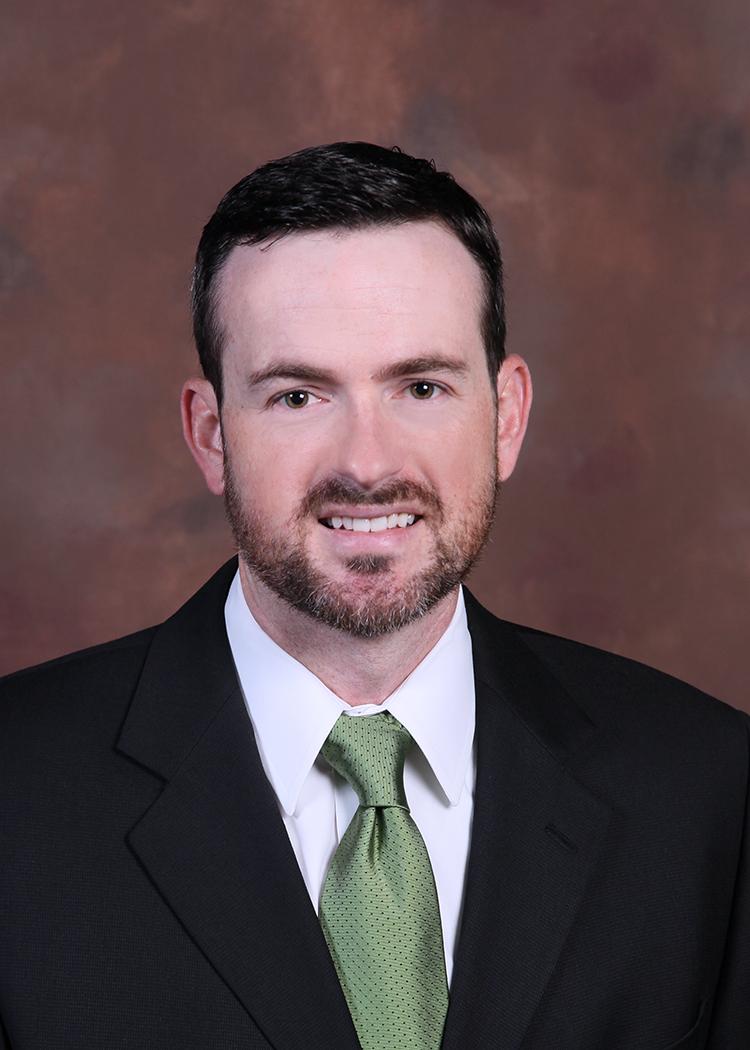 Dr. Walsh was raised in Tampa, FL for almost his entire life. He completed the Honors Program at the University of Florida in his undergraduate training. He graduated with dual BS/BA degrees. He then received his medical degree from the University of South Florida College of Medicine. Dr. Walsh went on to complete his General Surgery residency at the Medical College of Georgia, Augusta University Medical Center. During his training he became very interested in Endocrine Surgery, particularly thyroid surgery, and focused upon this during the remaining two years in residency. Dr. Walsh then completed a year- long Head and Neck Endocrine Surgery fellowship at Medical College of Georgia, Augusta University Medical Center. He has authored or co-authored multiple peer- reviewed publications and book chapters. He has presented at regional and national meetings. He also serves as a reviewer for two journals, Head & Neck and Otolaryngology- Head and Neck Surgery.
Dr. Walsh has a passion for cutting edge thyroid surgery. After practicing in Florida following his training, he was afforded the opportunity to join the Clayman Thyroid Center to pursue this passion exclusively. He provides the most up to date, modern treatment for thyroid disease. Dr. Walsh is an exquisitely talented and experienced thyroid surgeon and is highly sought to provide excellence in thyroid surgical care for patients.
Dr. Walsh is board- certified by the American Board of Surgery and is a Fellow of the American College of Surgeons. He is married to his lovely wife Alyson, and they have three children. Outside of medicine, Dr. Walsh enjoys working out, running, fishing, golf, snow & water skiing, basketball, and soccer. He grew up playing sports and has always loved following them, especially the Florida Gators.
Dr. Hyun Suh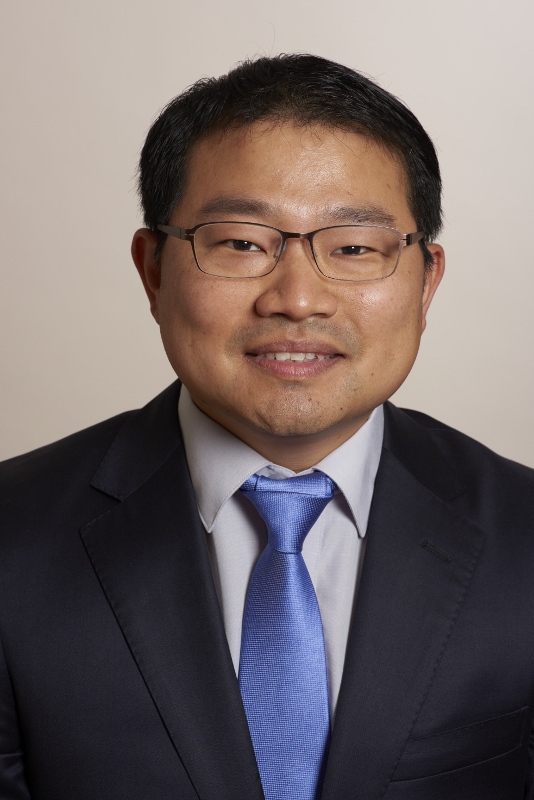 Hyun Suh, MD, FACS is one of the most experienced endocrine surgeons in the world. Prior to joining Dr Clayman in Tampa, he was the Director of Endocrine Surgery at the Mount Sinai Health System in NYC. Dr. Suh also served as a director of the surgery division at Mount Sinai Downtown Union Square.
Dr. Suh attended Emory University for his undergraduate degree and then went to Johns Hopkins School of Medicine for his medical degree. He completed a general surgery residency at the Boston University Medical Center and endocrine surgery fellowship at the Massachusetts General Hospital of Harvard Medical School. With his interest in minimally invasive and robotic surgeries, he pursued a robotic endocrine surgery fellowship at the Seoul National University Hospital in South Korea.
Dr Suh is the most accomplished robotic thyroid surgeon in the US and is the Founder and Chief Surgeon of the "Suh Scarless Thyroid Surgery Center", a sister center of the Norman Parathyroid Center. Dr Suh is a member of all the endocrine societies, including the American Association for Endocrine Surgery. In fact, he was the fellowship director at Mount Sinai Icahn School of Medicine, training future endocrine surgeons. He is also a pioneer in laryngeal ultrasound as a non-invasive method of vocal cord evaluation in patients who are undergoing neck surgeries. Furthermore, Dr. Suh is currently working with a novel molecular imaging technology to enhance the field of image-guided surgery in endocrine surgery
Dr. Suh performed the first bilateral axillo-breast approach robotic thyroidectomy and lateral neck lymph dissection surgery for advanced thyroid cancers in the US. Like all our surgeons, Dr Suh has authored numerous peer-reviewed articles and given presentations at national and international meetings on his field of expertise.
Dr. Suh is married to his lovely wife Sunkyun and has three beautiful girls.
---
Have a Question?
We know that there is a lot of information on the site and it can be hard to take it all in. If you have a question for our surgeons or for our office, please contact us using this form and we'd be happy to help.
---
Thyroid Surgery - The best approach
Our approach to thyroid surgery at the Clayman Thyroid Center at The Thyroid Institute at The Hospital For Endocrine Surgery is, what we believe to be, the "best approach" and certainly the only way we approach thyroid surgery. There is never a student, resident or fellow involved in your operation in any manner. All thyroid surgery is performed by three highly experienced and accomplished thyroid surgeons skilled in thyroid cancer surgery and all other types of thyroid surgery. Our thyroid surgeons perform only thyroid operations. We do nothing else! We never remove a tonsil or put tubes in baby's ears, or take out an appendix or a gall bladder. We do only one thing and that is thyroid surgery. We don't even remove parathyroid tumors. (We only save parathyroid glands). If a patient requires both thyroid and parathyroid surgery, a single operation is performed with two teams of surgeons. The first team is from the Clayman Thyroid Center and then the second team is from the Norman Parathyroid Center.
This team approach of two highly experience thyroid surgeons in every operation is a tremendous patient benefit. Our least experienced thyroid surgeon in any operation has performed at least three thousand thyroid operations. In thyroid surgery, experience means everything. Your least experienced thyroid surgeon in your operation in our Center, is still one of the most experienced thyroid surgeons in the world!
It is estimated that nearly 250,000 patients per year undergo some type of thyroid operation annually in the United States. Unfortunately, almost 90% of these operations are performed by surgeons that perform 10 or less thyroid surgery operations per year. This is a truly terrifying statistic. The critical nerves of the voice box that control sensation and movement of the vocal cords must be identified and preserved in every thyroid operation. In addition, the parathyroid glands that control calcium in the body, must also be identified and spared. Although many different surgeons have been "trained" in thyroid surgery, volume of experience is everything. Never consider any thyroid surgery a "simple" or "easy" surgery. The concept that a thyroid operation is a "minor" surgery is erroneous. Thyroid surgery is most frequently small and minimally invasive, but that does not mean it is minor.
Thyroid surgery is an art form! All of the critical structures identified and spared in thyroid operations include the jugular vein, carotid artery, recurrent laryngeal nerve, external branch of the superior laryngeal nerve, and the upper and lower parathyroid glands.
We have perfected our approach to thyroid surgery
All of the Clayman Thyroid Center surgeons perform more than 600 operations per year! The average thyroid surgeon in the United States performs less than 10 operations per year. Our thyroid surgeons expertly complete more successful thyroid operations in a year than 90% of thyroid surgeons will accomplish during their entire careers.
All patients amenable to minimally invasive surgery undergo minimally invasive thyroid surgery.
We do neck dissections for thyroid cancer every day.
The neck dissection for thyroid cancer is different than the neck dissection for any other type of head and neck cancer.
If only half of your thyroid gland is removed, you will be able to leave the hospital approximately two hours after your operation. All other patients stay only overnight with rare exceptions.
Become Our Patient
Founded by Dr Gary Clayman, the Clayman Thyroid Center is widely known as America's leading thyroid surgery center performing nearly 2000 thyroid operations annually. Our reputation as the best thyroid surgeons means patients from all over the US and many foreign countries travel to Tampa for their thyroid surgery. With same-day evaluation and surgery scheduling, we make traveling for thyroid surgery convenient for every patient.

Editors note: Patients have to ask the right questions and be their own best advocate. Nearly 50% of patients with thyroid cancer will never know they have a thyroid cancer until they have undergone their first thyroid operation (and often times the wrong operation). Meaning, many patients undergoing thyroid surgery for presumed benign disease, in fact have thyroid cancer but don't know it until they receive their pathology report from their first operation and that is the first time they see the diagnosis of thyroid cancer. Even more pointing, Hundahl et al. published in Cancer, 1998, 11% of patients with known thyroid cancer continued to have thyroid cancer found in their neck following their initial thyroid cancer operation. Choose your surgeon carefully. You only want to have one thyroid surgery operation. Follow the following link to learn more about questions to ask your surgeon. Questions to ask your surgeon.
---