How to Treat Graves' Disease: Top 3 Options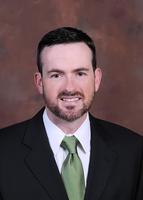 Introduction
Graves' disease is an autoimmune condition whereby the immune system malfunctions and produces antibodies against your own normal thyroid tissue. Graves' disease is named after the physician who discovered and described the condition in 1835. Graves' disease is the most common cause of hyperthyroidism (the overproduction of thyroid hormone). When these antibodies attach to the receptors in the thyroid gland, it leads to the overproduction of thyroid hormone and often an enlargement of your thyroid gland itself (goiter). Additionally, having too much thyroid hormone is dangerous from a clinical standpoint and also produces numerous symptoms (fast heart rate, abnormal heart rhythm, tremors and anxiety, hair and weight loss, shortness of breath, insomnia, and many more). These abnormal antibodies can also attach to the same or similar receptor in other tissues in the body, primarily behind the eyes, and cause other symptoms (dry eyes, red or itchy eyes, changes in vision, bulging eyes, and swelling).Learn more about the symptoms of Graves' disease.
Graves' disease can be definitively diagnosed with simple blood tests and a thorough, expert ultrasound. Thyroid levels and blood tests look for elevated antibodies against your thyroid gland (primarily Thyroid Stimulating Immunoglobulin or TSI). Personalized therapy involving the right treatment, for the right disease, that best suits each individual patient is paramount. As noted below, surgery for Graves' disease is the most reliable and definitive treatment for Graves' disease. This may be the best treatment for many patients and can often be accomplished through a minimally- invasive approach. Medical therapy and radioactive iodine ablation are also options that are used exclusively, or in conjunction with other therapies, to treat and cure Graves' disease.
How to Treat Graves' Disease
Below I will discuss the Top 3 Options to Treat Graves' Disease that you need to know.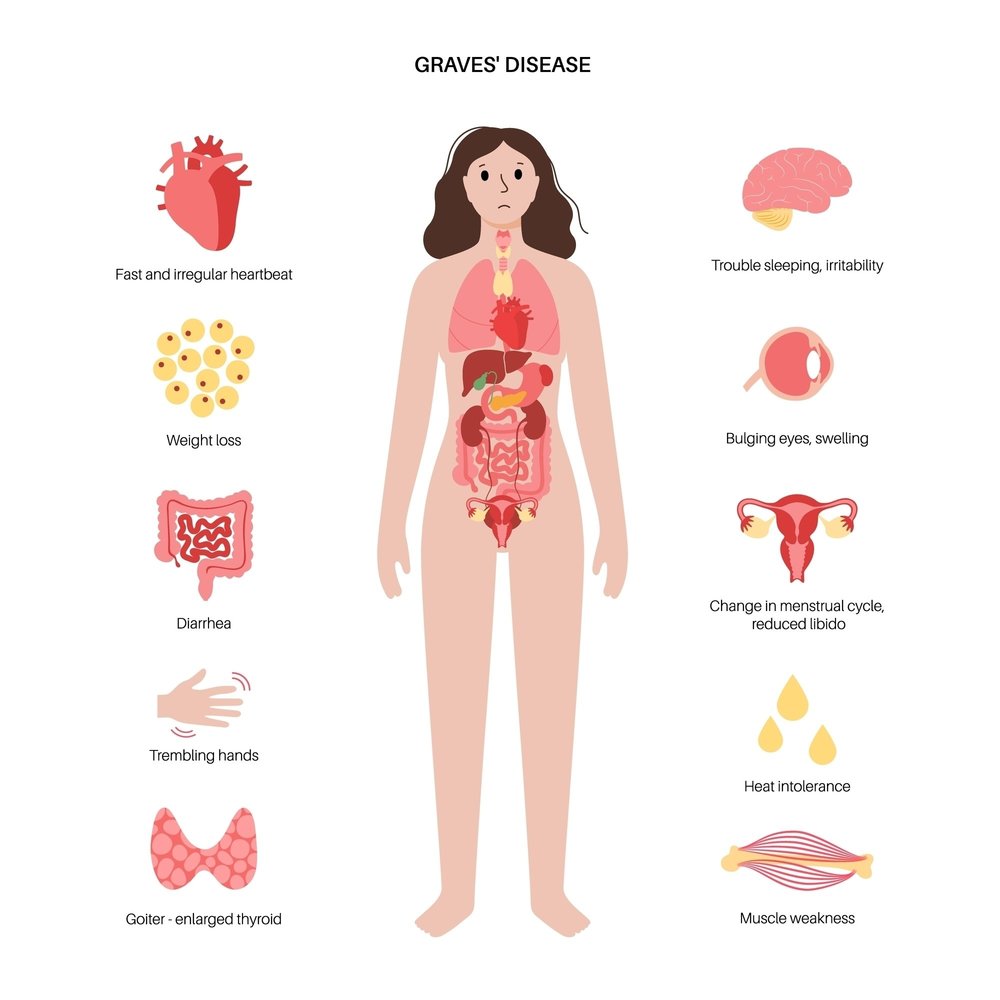 Figure 1: Numerous symptoms of Graves' Disease
How to Treat Graves' Disease - Option #1: Thyroid Surgery
Total thyroid removal (total thyroidectomy) is the best and most definitive way to treat Graves' disease. Simply put, you cannot have Graves' disease if you do not have a thyroid gland. With the offending organ (the thyroid) removed, the dysfunction of the immune system with regards to the antibodies that are causing the symptoms and abnormal thyroid physiology halts. In some cases, surgery is the preferred treatment due to other factors noted below:
Large thyroid/goiter (Figure 2)
Graves' disease with eye symptoms (Figure 2)
Inability to take or tolerate antithyroid medication (see below)
Ineffectiveness of antithyroid medication and/or radioactive iodine therapy
Total thyroid removal for Graves' disease should only be performed by highly-experienced thyroid surgeons. Typically, folks with Graves' disease have a large, inflamed, angry thyroid gland that is stuck to surrounding structures and tissue. There are also very important structures near the thyroid that need to be preserved during thyroid surgery (nerves to the voice box and calcium control glands). Additionally, complete thyroid removal is even riskier than thyroid surgery for half the thyroid. This is because both sides of the neck are worked on, exposing all 4 parathyroid glands (calcium control glands) as well as all the nerves to the voice box to potential damage. Thus, thyroid surgery involving total thyroid removal should only be done by high-volume, experienced thyroid surgeons at busy centers such as the Hospital for Endocrine Surgery.
Learn more about thyroid surgery for Graves' disease.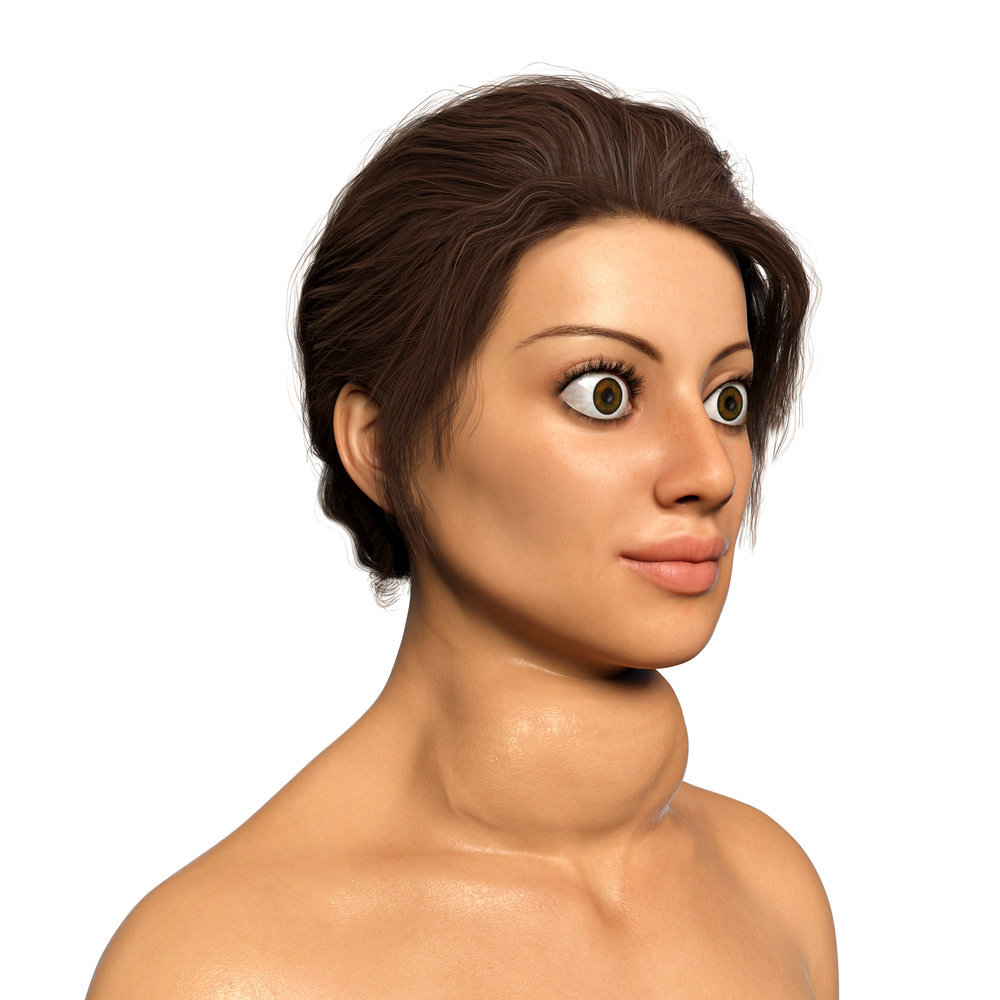 Figure 2: Enlarged thyroid (goiter) and bulging eyes secondary to Graves' Disease
How to Treat Graves' Disease - Option #2: Anti-Thyroid Medication
Patients with Graves' disease are started on anti-thyroid medication to treat the associated hyperthyroidism. This type of medication ensures that the thyroid levels do not get dangerously high (thyrotoxicosis) and that symptoms are controlled or eliminated. There are two medications which are commonly prescribed to control hyperthyroidism. The first is Methimazole and the second is propylthiouracil (PTU). These drugs prevent the thyroid from making thyroid hormone. These medications need to be prescribed by endocrinologists that understand how these medications work and potential side effects and complications from their use. These drugs usually take several weeks to work. Importantly, these medications are generally not used long- term for the management of Graves' disease. They are much more commonly thought of as a "short- term treatment". The hyperthyroidism will generally return following the stoppage of either of these two medications.
There are several side effects that you should be aware of with use of antithyroid medications. You may develop allergic reaction to these medications. Additionally, nausea, vomiting, heartburn, metallic taste, loss of taste, and bone and muscle aches may occur. In very rare circumstances, these medications can cause liver failure. Another rare condition where there is loss of white blood cells in the body (agranulocytosis) can occur as well and must be monitored for with these medications. If you develop fever, cough, or cold symptoms while on these medications, contact your endocrinologist immediately. This condition is very serious.
While these medications occasionally cure or temporarily stop Graves' disease, they are rarely a durable, long-term treatment. Most patients with Graves' disease remain on these medications to prevent significant symptoms or hospitalization from the hyperthyroidism associated with Graves'. An expert thyroid surgery remains a much better option for the definitive treatment and cure of Graves' disease. Once your thyroid is removed, you are able to stop these medications immediately.
How to Treat Graves' Disease - Option #3: Radioactive Iodine
Often your doctor may favor radioactive iodine therapy more than antithyroid medication because these drugs do not produce a long- term solution to the Graves' disease as noted above. The radioactive iodine is given to you in a capsule or pill form. The radioactive iodine therapy may take months to actually produce the desired effect. Repeated treatments of radioactive iodine may be required to ultimately control, or in some cases, eliminate Graves' disease in up to 70% of patients. Radioactive iodine is not sought as a therapeutic option if the patient has eye disease/symptoms as a result of their Graves' disease.
Because of the Graves' disease, thyroid cells are being "tricked" to produce more and more thyroid hormone. Iodine is used by a certain type of thyroid cell to make thyroid hormone. Radioactive iodine is similarly taken up by these thyroid cells that produce thyroid hormone. Therefore, the radioactive iodine is taken into the thyroid cells making the thyroid hormone, and a radiation effect is produced to ablate or zap the overactive thyroid cells.
In theory, the goal of radioactive iodine for Graves' disease is to give enough iodine to effectively treat the Graves' disease and still maintain adequate, normal thyroid hormone production by the remaining thyroid cells. However, in most circumstances, Graves' disease patients treated with radioactive iodine will eventually develop low thyroid hormone production (hypothyroidism) and therefore require thyroid hormone replacement long- term.
A good portion of patients have persistent Graves' disease despite the radioactive iodine therapy. Additionally, some patients have their Graves' disease temporarily treated or controlled only to have the disease come back months or years later. Importantly, if you are pregnant or plan on becoming pregnant within the next 12 months, radioactive iodine therapy should not be used.
Summary
Graves' disease is an autoimmune condition that affects the thyroid. This disease is the most common cause of hyperthyroidism (overactive thyroid). Graves' disease and its symptoms are serious and need to be managed and followed by expert medical professionals. There are three main treatment options, but expert thyroid surgery to take out the entire thyroid remains the best option for a definitive cure.
Expert evaluation and treatment for Graves' disease are paramount. Our team of thyroid experts is here to help and guide you every step along the way and will be there for you after your thyroid surgery. To learn more and become a patient, please see our resources below.
---
Additional Resources
---
---